Cotton Field Day 2018
Join us for the annual Cotton Field Day in Stanly County!
When: August 22, 2018, noon – 2 p.m. (lunch provided)
Where: Mt. Tabor Church, 40237 Millingport Rd., Richfield, NC 28137
Accommodation requests related to a disability should be made by August 21 to Duston Adcock at jdadcock@ncsu.edu or call 704-983-3987.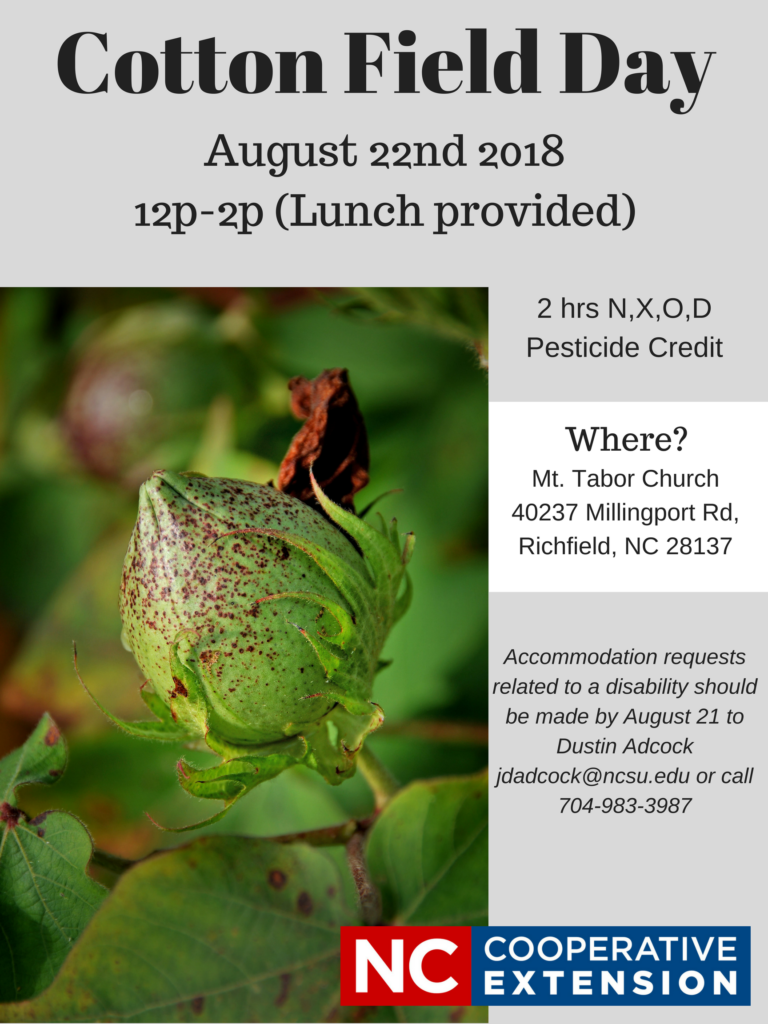 Download and print the flyer below: