Mix It Up – Food Mixes in a Jar Workshop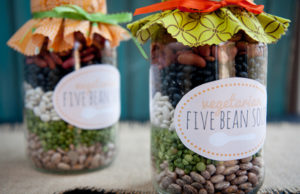 When the holiday season rolls around, many family budgets become strained. One fun and financially friendly gift to make for your loved ones is homemade mixes in a jar!
To help reduce the stress this holiday season, N.C. Cooperative Extension will be offering a FREE "Mix It Up" Workshop at the Stanly County Public Library in Albemarle on Saturday, November 10, 2018, from 11 a.m. – noon. At this workshop, you will learn to make food mixes in a jar for your friends and family. All materials will be provided and you will take home your own jar of goodies.
To register, contact Family & Consumer Sciences Agent, Hayley Cowell at hayley_cowell@ncsu.edu or 704-983-3987.