A Winning Tailgate Recipes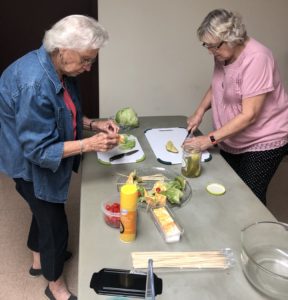 "A Winning Tailgate" cooking class was held on August 28, 2019. During this class, participants learned about basic nutrition and food safety to consider when planning for events, like a tailgate celebration. They also made 5 delicious and health-friendly recipes, all within an hour. See this booklet for the recipes to make at your next get together!
For more information on nutrition or cooking opportunities, contact FCS Agent, Hayley Cowell at hayley_cowell@ncsu.edu or 74-983-3987.