Extension Master Gardener

NC State Extension Master Gardener volunteers provide unbiased, research-based information on gardens, lawns and landscapes.
Under the guidance and direction of Extension agents, volunteers complete a 40-hour training program, pass an examination, and complete at least a 40-hour internship. To remain active in the program volunteers must log a minimum of 20 hours of volunteer time and a minimum of 12 hours of continuing education each year.
Is the Extension Master Gardener Program for Me?
To help you decide if you should apply to become a Extension Master Gardenersm volunteer, ask yourself these questions:
Do I want to learn more about growing many types of plants?
Am I eager to participate in a practical and intense training program?
Do I look forward to sharing my knowledge with people in my community?
Do I have enough time to attend training sessions and to serve as a volunteer?
For more information about becoming an Extension Master Gardener, call 704-983-3987 or email jdadcock@ncsu.edu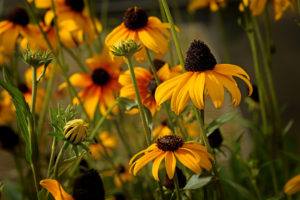 Was the information on this page helpful?